Du 26 Avril au 20 Mai 2018. Les jeudis, vendredis, samedis à 21h et les dimanches à 17h.
Frank McGuinness
Patricia Kessler
Damian McCann, Leslie Clack, Jerry Di Giacomo
LA PIÈCE
So, there's an Englishman, an Irishman and an American and they're locked up in a cell in Beirut… Why
So, there's an Englishman, an Irishman and an American and they're locked up in a cell in Beirut… Why? And just how they are going to survive their unseen captors, and the « the boredom, the boredom, the bloody boredom » of it? And they find each other ; three bollocks in a cell in Lebanon. They turn to Virginia Wade, Her Majesty the Queen and Desert Island Discs, not to mention their own wit, imagination and courage to stay alive and sane.
The play is based on real events; in the mid 80's Shi'ite militia captured
Irishman Brian Keenan and British journalist John McCarthy. For nearly five years the men were held hostage, with no contact with the outside world. This beautiful text is based on the story of their struggle and their friendship.
L'AUTEUR
Frank McGuinness is one of Ireland's most important comtemporary playwrights. He  was born in Coutry Donegal and has lectured in English at numerous universities. For the Abbey Theatre _ Ireland's national theatre- he has written « Baglady », and « Observe the Son's of Ulster Marching Towards The Somme ». He has also written plays for The Gate Theatre and the Dublin Theatre Festival. « Someone Who'll Watch Over Me » was first presented at the Hampstead Theatre in 1992 with Stephen Rea, James McDaniel and Alec McCowen.
Leslie Clack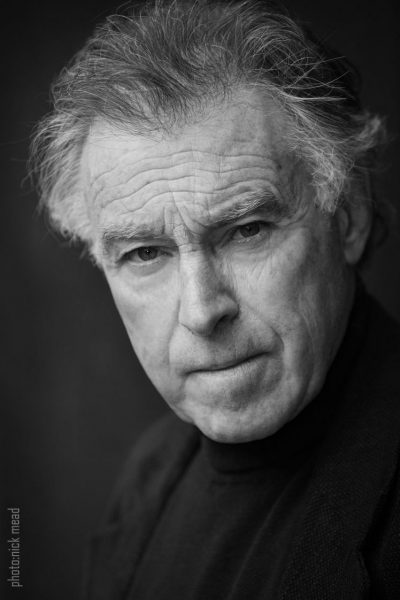 Leslie Clack began his theatre career in the south of France where he appeared in numerous productions, and won the Conservatoire Gold Medal award. He then came to Paris in the early 80's where he performed George in "Who's Afraid of Virginia Woolf? ", followed  by Frank  in "Educating Rita", and more. He returned to his native London to pursue his career, appearing in  London's West End and numerous TV series. Les has performed in over 30 films and TV productions and even more plays. In recent years he devoted himself to "More Lives Than One" a one man show about Oscar Wilde. Since 2013 Les has moved into musical comedy notably in Carousel and Sondheim's Into The Woods.
He settled in Paris in 1991 where with Barbara Bray and Patricia Kessler he founded  Dear Conjunction.
Damian McCann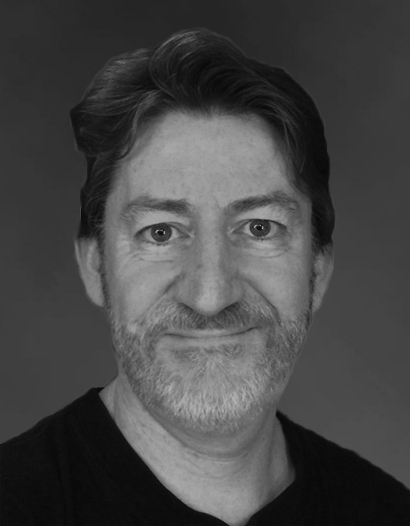 Originally from Northern Ireland, trained at the Drama Studio in London and at Acting International in Paris. He made his stage début in Blood Brothers and has since appeared in numerous productions on the London and Paris stages, among which The Taming of the Shrew, Waiting for Godot, Dancing at Lughanasa, The Dumb Waiter, and Betrayal. Most recently, Damian has been touring France as the Narrator with Irish Celtic Generations.
Jerry di Giacomo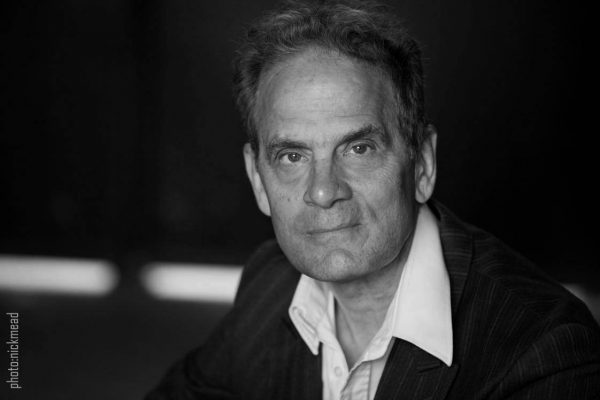 Born in New York, got his first taste of showmanship in diving and weightlifting competitions (NY High School Champion). He came to France with a French Government Grant to study mime with Etienne Decroux.
He has had an eclectic professional background playing roles like: a depressive Orangutan in Peanuts for Breakfast (Italian film), a peacock (The Birds, with Jean-Louis Barrault), Frog, Heron, Lion in Eh, Bonjour M. de Lafontaine. In Italy he toured with a drag show (La Grande Eugène) and had the opportunity of playing The Wall in A Midsummer Night's Dream in Neapolitan dialect. More recently, a woman! (Helena) and The Wall (for the second time) in Waiting for the Dream directed by Irina Brook and touring internationally.
In the movies he has worked with directors such as Robert Enrico, Roman Polanski, Pierre Etaix, Enki Bilal and Luc Besson (Arthur and the Invisibles).